Mentone Public Library
Where Print Becomes Personable
Friday, 9 February 2018
PAUL'S PICKS
Book Reviews of Publications Penned by
Our Community's Local Authors
Visit Paul Karp's Poetry Website at:
Mentone Public Library is committed towards promoting local history and the local literary talent of the City of Kingston and surrounding municipalities of Bayside, Glen Eira and Port Phillip in the Bayside region of Melbourne Australia.
Mentone Public Library is pleased to have recruited
Paul "Percussion & Poet" Karp
to source and review the local literary pearls of publications you might be yet to discover.
This month Paul's book review pick is by
local-but-currently-based-abroad author: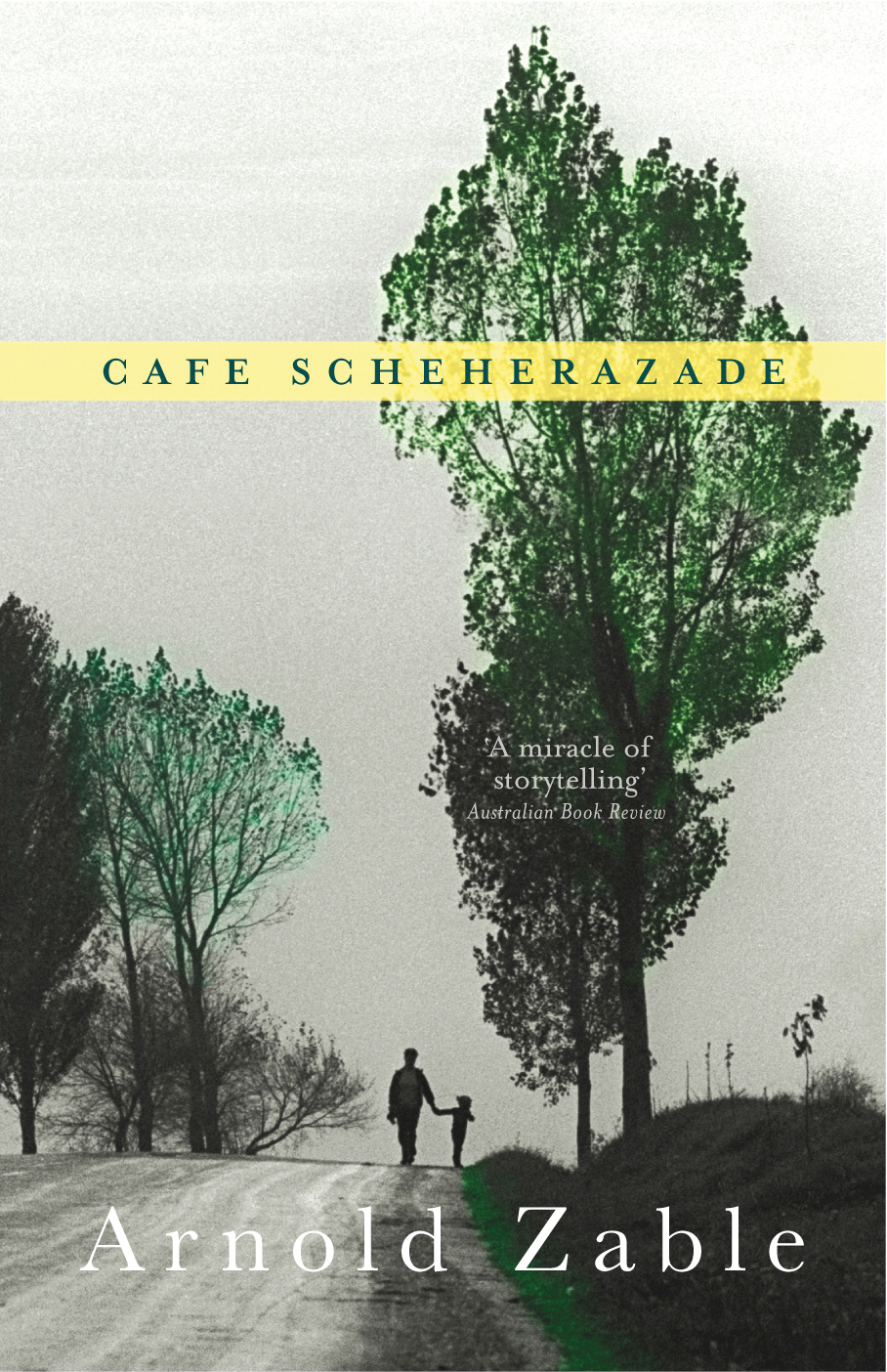 Cafe Scheherazade by Arnold Zable Text Publishing 2001
Cafe Scheherazade was established at 99 Acland Street St Kilda by Avram and Masha Zeleznikow in 1958. They sold the business in 1999. It is now a women's clothing store.
Their vision was to provide the best old-European style gourmet food, cakes and coffees to a clientele who readily appreciated their authentic recreation. Its reputation attracted survivors of war-torn Europe resettled in Melbourne.
Cafe Scheherazade became a haven where ageing former freedom fighters reminisced, and argued both in English and in mother tongues, finally hugging each other in gratitude for their shared survival of horrors endured and relived; the recollection of such memories at times more real to them than present day life.
Survivors tortured and imprisoned by Nazis and Soviets fondly remembered their loved ones killed, and marvelled at their fortune in finding refuge when there was no refuge in Europe. Zable revealed at the end of the novel that the characters were fictional composites of men and women who frequented Cafe Scheherazade.
Arnold Zable's faithful and sympathetic accounts of stories he collected over many visits to Cafe Scheherazade made compelling and fascinating reading. His novel is a most worthy moving tribute to survivors' memories of their Europe lost forever to war.
About the Author
Arnold Zable was born in Wellington, New Zealand, and grew up in the inner Melbourne suburb of Carlton. He has travelled and lived in the USA, India, Papua New Guinea, Europe, Southeast Asia and China, and now lives in Melbourne with his wife and son.
Wednesday, 7 February 2018
The Mentone Public Library team always feel privileged to be a part of the City of Kingston Council's Positive Ageing Committee for the month long Kingston Seniors Festival
held annually each October.
A great deal of care, thought, planning and opportunity is laid out by council to shine a spotlight on the rich assortment of community groups that volunteer their services and skills
For Mentone Public Library, this affords us the chance to showcase not one, but two local literary discoveries back-to-back.
And as always, our special guests delivered and brought something extraordinary to our humble library hub.
Our special guests this time were
They not only entertained and stimulated us with their diverse pedigree of literary prowess and experiences, they also challenged and encouraged us to engage.
Leanda's Words and Thoughts from her Experience with us...
"The Mentone Library is cozy, full of character with the smell of books and paper that entices one to explore. It's an ideal spot for an author to share their story... drawing on and adding to, the creative energy that is alive with purpose. Julia -- volunteer extraordinaire -- organised a brilliant event for the Bayside Poetry Group and myself, in conjunction with the Kingston Seniors Festival. I met several creative souls who inspired me, and I also got to share my story, books, oils, and a mini writing prompt. I feel deeply grateful for the opportunity. Thank you."
Leanda Michelle with her Publications "In Light of the Truth" &
"Colourful Life of a Workaholic" the Latter Co-Written with Subject Joe Pincini
Leanda, the privilege was entirely ours. A giving, warm and thoughtful soul and presenter, Leanda opened us to the process that positive and negative energies play in the directions of our lives and the way we govern our own.

Through sharing her story of how she came to be a writer, from marrying a farmer to questioning the youthful aspirations she left behind, it held a mirror to ourselves as individuals.
What are the roles and responsibilities we avoid taking on to enrich our lives and cement our dreams?
Why does fear of failure hold us back so much from taking pursuit?
Who can we really blame beyond ourselves for the yearnings we abandon and what do we need to do to rise above our own hesitations, and work through pre-existing pain to start again?
Leanda gently layered her teachings to us, not only though her own story, but also through sight, smell, the touch of a pen, meditation and tapping into our inner writer to re-discover the walled off visions within us.
To the credit of all in attendance, we surrendered ourselves to this deeply personal exercise, and allowed Leanda to trial us with a form of meditation driven by a story of many pathways and passages, leading us to an enriching spell of creative writing.
Below is one such example...
Provided by Mentone Public Library Volunteer and Participant: Julia Reichstein
Many commented on the soothing approach which allowed the literary mind to unlock and let flow all thought and deep-seated aspirations.
It was an insightful, stirring and innovative engagement all were glad to be a part of.

Thank-you, Leanda.

Leanda's books can be ordered from her website:
https://www.leandamichelle.com.au/shop/
Bayside Poetry Group
With president Gaytana Adorna leading the revered, long-serving, lovable literary charge, Bayside Poetry Group has been a stalwart of literary strength and family in the Bayside community that Mentone Public Library has been vying for since they first graced our library in 2013.
In 2017, our wish was granted and they finally returned to us, more vibrant, united and talented as ever.
Their offerings ranged from prose to poetry, poignancy to palpable comedy, nostalgia of a time long-gone, to timely and hard-hitting commentaries on our present societal climate.
Below is a montage of the group's presenters on the day.
Gaytana Adorna, group president grips our attention immediately with her poetic richness and personal tales of triumph over adversity and awareness of the beauty of our area we ought not take for granted



Gwen McCallum, part of the original 2013 line-up when we first hosted the Bayside Poetry Group, amused and enthused us with her Bayside reflections.
Shirley Randles had us in stitches (and in shock for some others) as she revealed to us the scandalous behaviour of vegetables in a seemingly innocent bowl of garden salad...who is wearing dressing and who is blushing in all their naked display?!
Graham Stevenson, a generous and warm presence shares his observations and upholds a candid mirror of our political and social surrounds
And we all had a fracking great laugh with Paul's clever and witty poetry on the great fracking debate.


We hope it is not too long before we can enjoy the talents, generosity, creative passion and camaraderie of Bayside Poetry Group.
And in true Mentone Public Library style, no author talk ends without taking our celebrated local authors to lunch at Mentone's Lolly Jar Cafe!